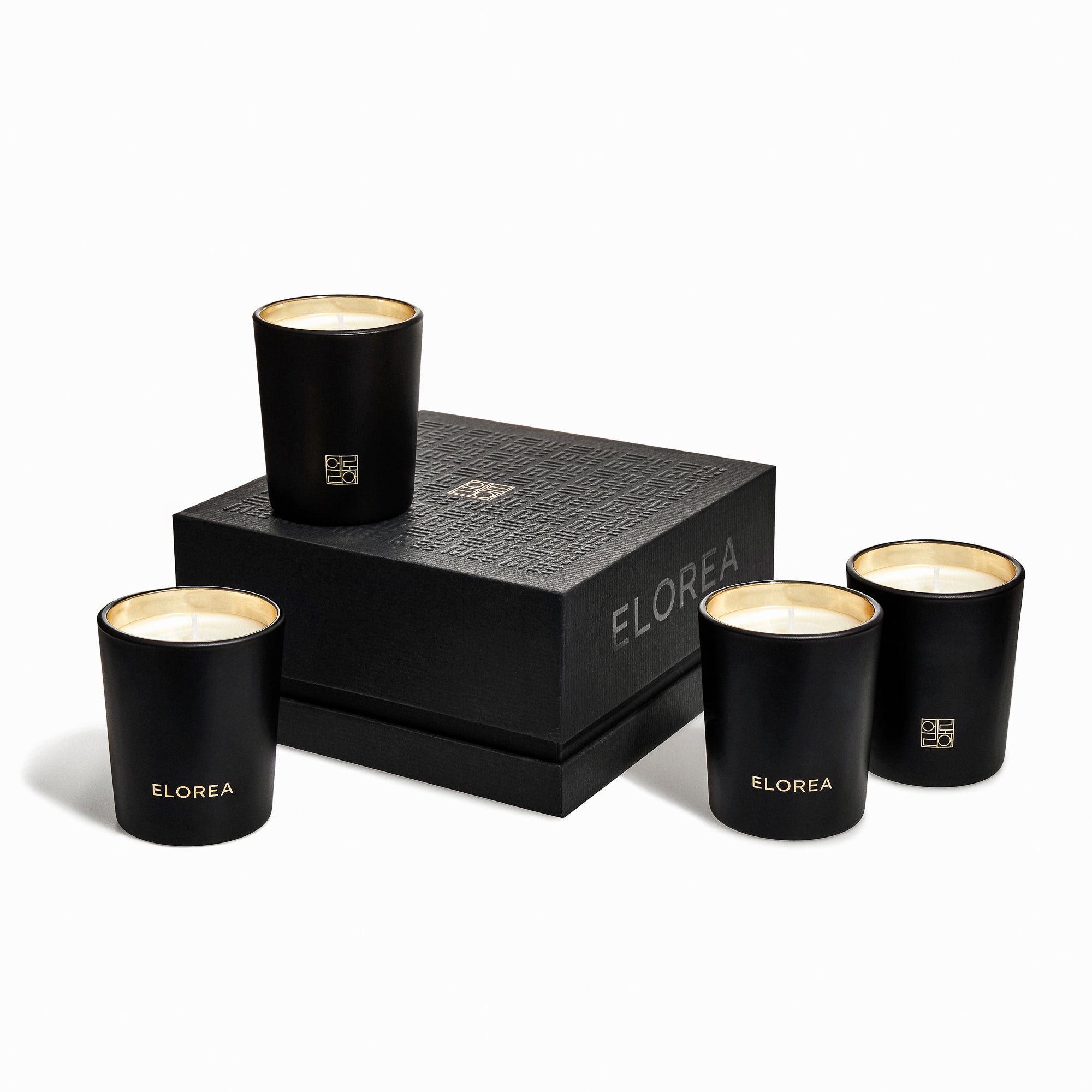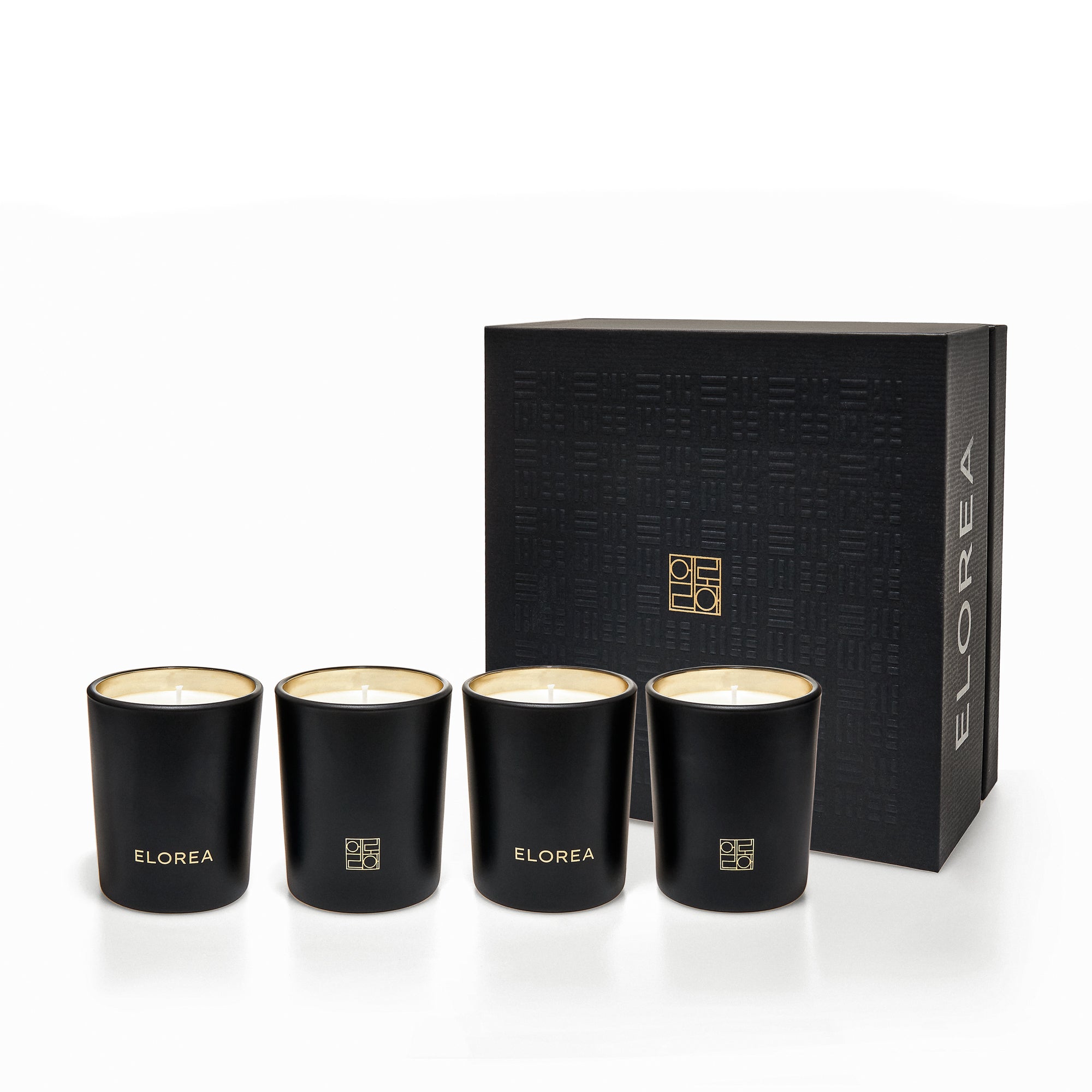 Get all four signature candles from our Elements collection, in our luxurious Votive Candle Set. The set features 2.5 ounce candles of The Elements collection: HEAVEN, EARTH, WATER, and FIRE. Each fragrance is inspired by a trigram on the Korean flag, which collectively represents the four elements of the world. The key ingredients are sourced from distinct regions of Korea.
4 x 2.5 oz (70g)
Scented Soy Coconut Wax Candle
Burn Time: Approximately 20 hrs each
Heaven Fragrance Profile: Floral
Earth Fragrance Profile: Woody
Water Fragrance Profile: Fresh
Fire Fragrance Profile: Warm
PARABEN FREE | VEGAN | SMALL BATCH
Remove packaging before burning. Burn in proper holder. Keep wax pool free of debris. Stop burning when 1/2" unmelted wax remains. Trim wick to 1/4" each time candle is lit. Do not burn candle for more than 2 hours at a time.
Shipping/Returns
Shipping
Standard shipping is free on all US orders over $50.
Need your order sooner? We will expedite your shipment for $40.
Return Policy
Sales are final.
Because of the risk of tampering, we do not accept returns on our fragrances. If there are defects or problems with your order, please contact us at hello@elorea.com and we will be happy to help. 
Please try our products before committing, via our discovery set.
International Shipping
Unfortunately, we only ship to customers based in the United States and Canada at this time.
We apologize for any inconvenience.